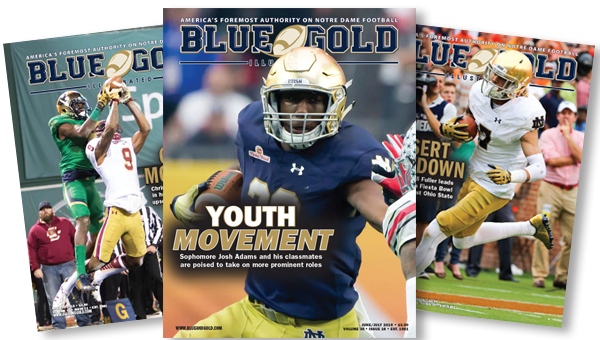 A full-color magazine, published 20 times per year, that covers Notre Dame's football, basketball, and recruiting.
Click Here To Subscribe!
Notre Dame sports news and analysis, recruiting updates, message boards and more!
Learn More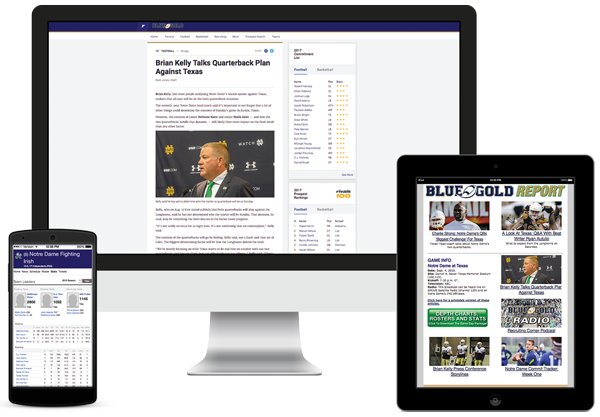 Blue Gold Report, a weekly e-newsletter, has everything you need to know before and after the game! This online publication is INCLUDED with your subscription to Blue & Gold Illustrated!
Join The Mailing List!
Blue & Gold Illustrated has been America's foremost authority on Notre Dame sports since 1980.
Recent Editions Of Blue & Gold Report
Miami Renews Rivalry With Notre Dame
Mark Richt is planning on giving his Hurricanes a little history lesson this week.
Stanford's Christian McCaffrey A Game-Time Decision
Cardinal head coach David Shaw gave an update on the status of his banged-up star running back.