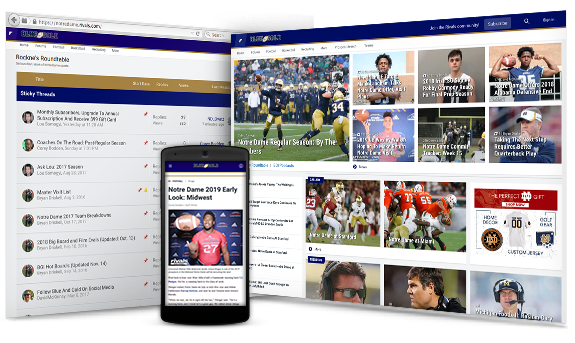 Looking for Fighting Irish football news?
BlueandGold.com covers all Notre Dame sports with daily recruiting updates, news items, recruit videos, press conference coverage and message boards with an Irish attitude!
As part of the Rivals network, this is a separate subscription from Blue & Gold Illustrated magazine. A free trial is available plus a lot of information is completely free.