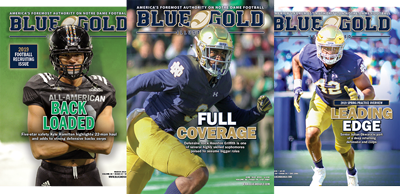 A full-color magazine, published 20 times per year, that covers Notre Dame's football, basketball, and recruiting.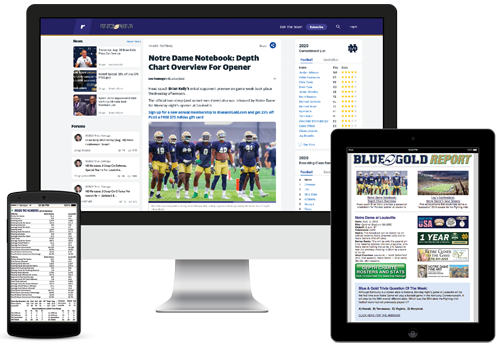 Blue Gold Report, a weekly e-newsletter, has everything you need to know before and after the game! This online publication is INCLUDED with your subscription to Blue & Gold Illustrated!
Blue & Gold Illustrated has been America's foremost authority on Notre Dame sports since 1980.
Recent Editions Of Blue Gold Report
Notre Dame-Stanford Notebook: Top Five Topics
Notre Dame-Boston College Notebook: Top Five Topics