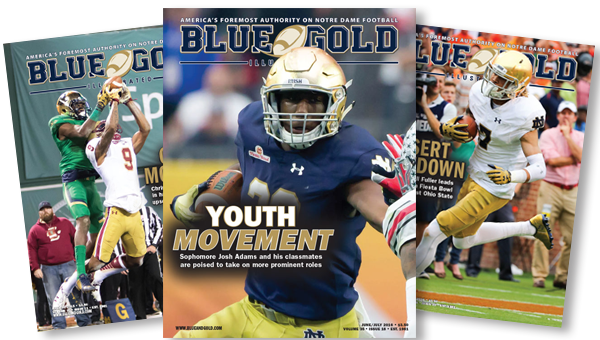 A full-color magazine, published 20 times per year, that covers Notre Dame's football, basketball, and recruiting.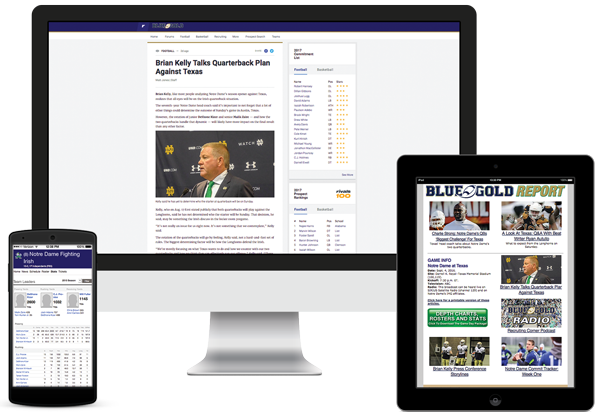 Blue Gold Report, a weekly e-newsletter, has everything you need to know before and after the game! This online publication is INCLUDED with your subscription to Blue & Gold Illustrated!
Blue & Gold Illustrated has been America's foremost authority on Notre Dame sports since 1980.

Recent Editions Of Blue Gold Report
Notre Dame-USC: Two Years Later
The roles have reversed quickly for Brian Kelly and Clay Helton.
Notre Dame-Syracuse: Another Shootout In The Making?
The Orange is averaging 44.4 points per game, while the Fighting Irish are at 39.3 the past seven weeks.
A letter from the publisher to our readers: We want to apologize for the poor delivery of Blue & Gold Illustrated some of you are receiving. The magazine is completed by 10:00 a.m. on Sunday mornings and delivered electronically to its printer, The Papers in...
read more