Your Gift Subscription Has A Bonus!
Next July, you will receive the 2023 Notre Dame Football Preview
Take a look at all the great features from the 2022 edition. If you need to update your mailing address, click the LOGIN button and enter your subscription account number.
ACCOUNT LOGIN
A Look Inside The 2022 Notre Dame Football Preview
160 full-color, glossy, action-packed pages of Fighting Irish football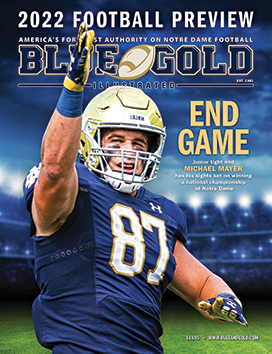 A must-have for the upcoming season!

Cover Story
Michael Mayer is on his way to being the greatest
Notre Dame tight end of all time, but
a national championship is all he's after
Save
Save

Additional Player Features
Profiles on quarterback Tyler Buchner, offensive tackles
Blake Fisher and Joe Alt, defensive lineman Isaiah Foskey
and safety Brandon Joseph
Save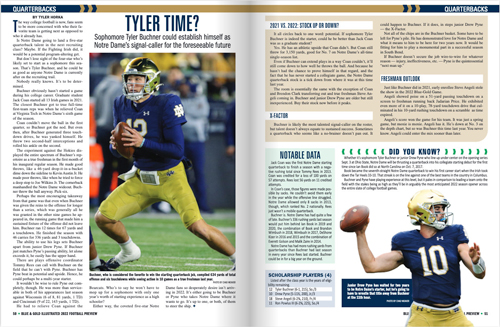 Position Group Overviews
In-depth features on every position group on the team, with preseason analysis, quick facts and player bios.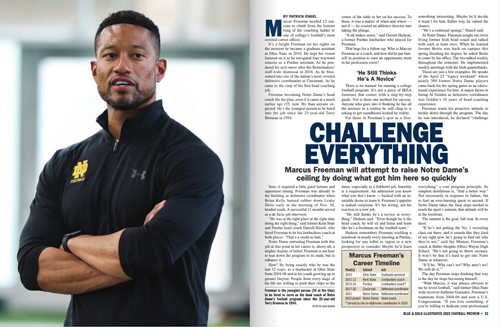 Marcus Freeman Features
In-depth stories on Marcus Freeman
and the changes he is making
as head coach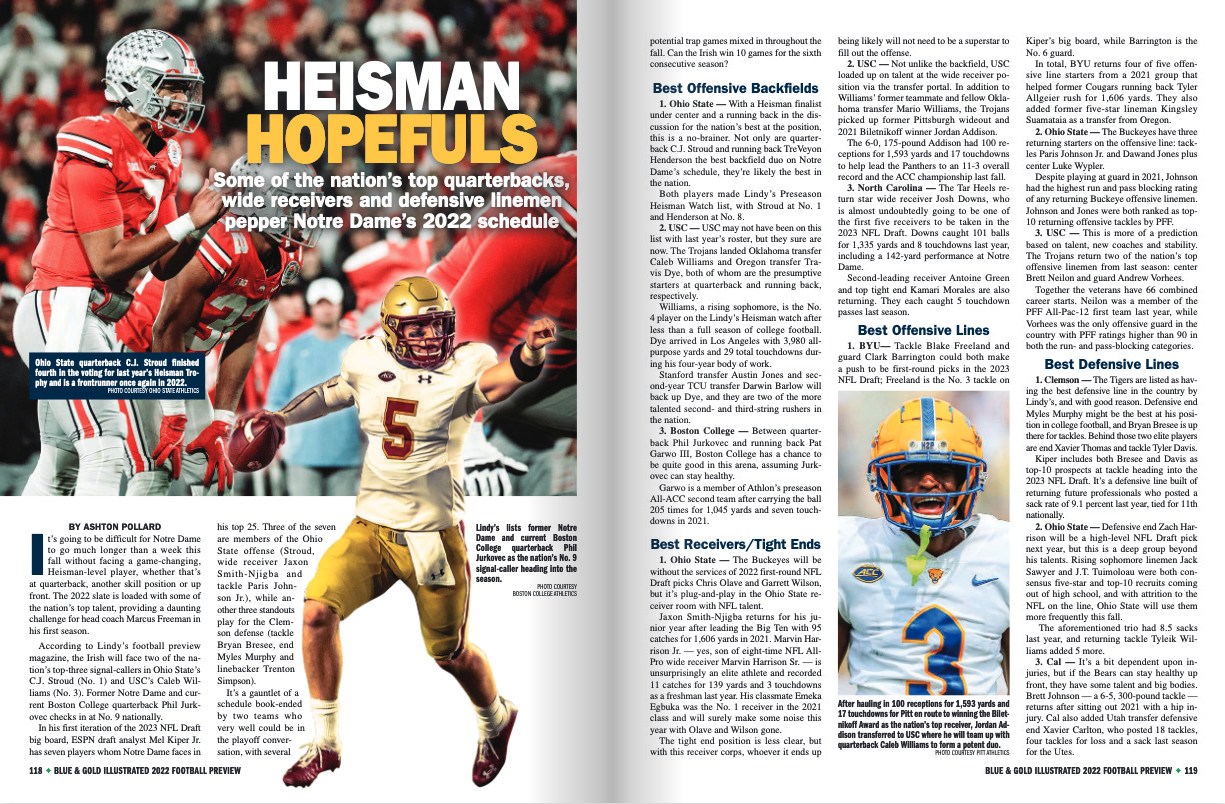 Opponent Previews
A look at each team Notre Dame will play this season, with X-Factors, reasons for optimism and concern, schedules and more.