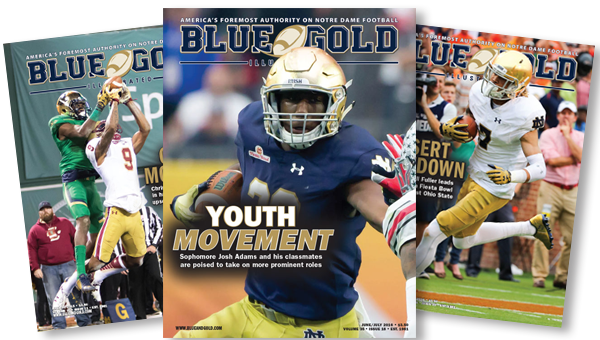 A full-color magazine, published 20 times per year, that covers Notre Dame's football, basketball, and recruiting.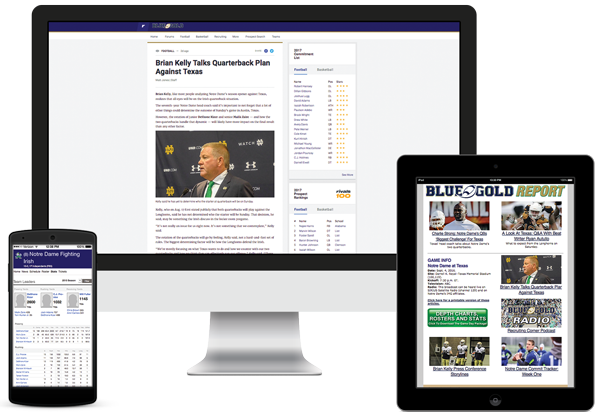 Blue Gold Report, a weekly e-newsletter, has everything you need to know before and after the game! This online publication is INCLUDED with your subscription to Blue & Gold Illustrated!
Blue & Gold Illustrated has been America's foremost authority on Notre Dame sports since 1980.
Recent Editions Of Blue Gold Report
Notre Dame & Chuck Martin: A Bittersweet Day Coming
For the first time in his life, the Miami (Ohio) head coach and former ND assistant will be rooting against the Fighting Irish.
Michigan State Head Coach Mark Dantonio Previews Notre Dame Matchup
The Spartans defeated the Irish 36-28 in South Bend last season.